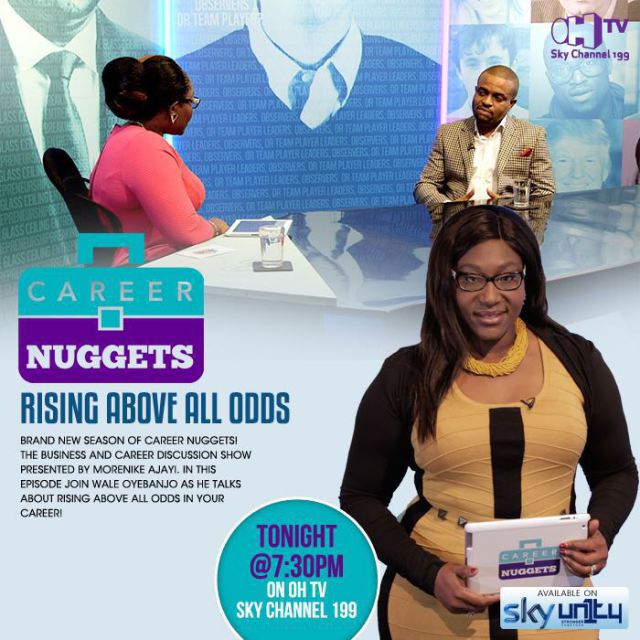 A renowned IT Consultant, Mr. Wale Oyebanjo was the guest speaker last week on career nuggets episode hosted by Morenike Ajayi on OHTV, Sky Channel 199.
Mr Oyebanjo who gave several nuggets out on the programme opined that, having a mental attitude is a key critical factor in order to rise above all odds. He added that, from his personal experience, being made redundant is not the end of the world.
"When asked how he dealt with the situation when he was made redundant, he said, "I felt dumped, used, and pursued a business that didn't really take off while I was unemployed for about 20 Months"He advised viewers that, whoever finds himself in such situations should seek support network, maintain right mental attitude, and find a great mentor amongst several nuggets which were offered.
'No matter what you go through as odds in life, you have the ability to turn things around as setbacks can be turned into great opportunities."He Concluded that, in life, happiness is designed and not assigned.
Career Nuggets is a weekly episode TV Programme anchored by Morenike Ajayi designed to educate and inspire.
For Further details, visit https://www.careernuggets.tv I info@careernuggets.co.uk
Join us every Tuesday for another new Episode at 7;30pm