We recently concluded the Meet Your Mentor event and based on the feedback we got, it was a resounding success.
Many attendees, both mentors and mentees described it as "inspiring".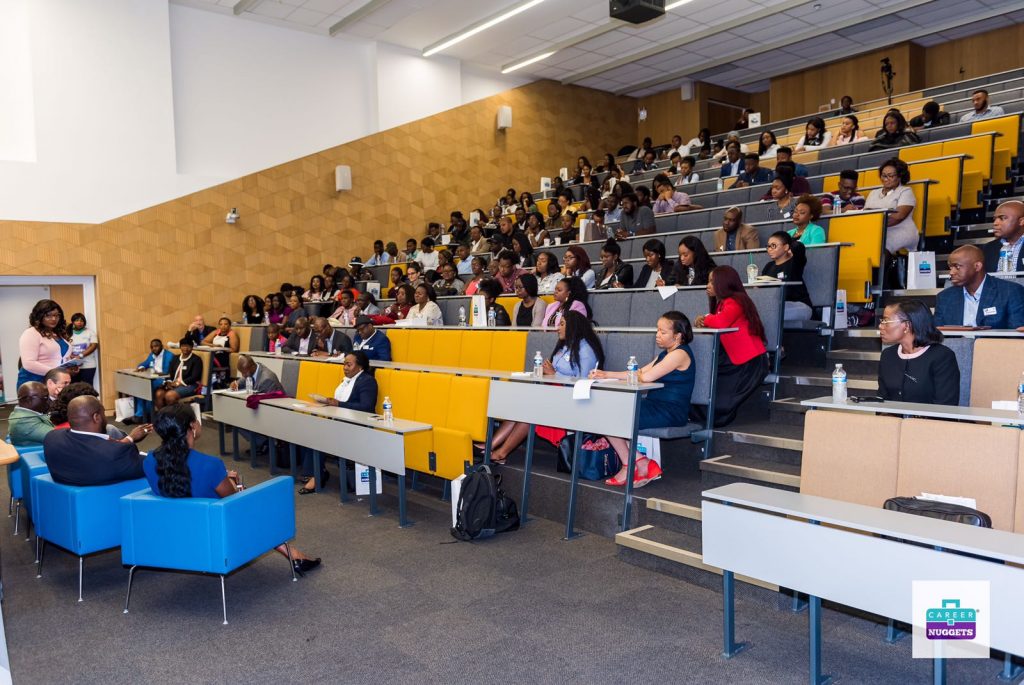 Our keynote speaker was Dr. Jumoke Okoya
She spoke with passion and eloquence as well as a warm humour.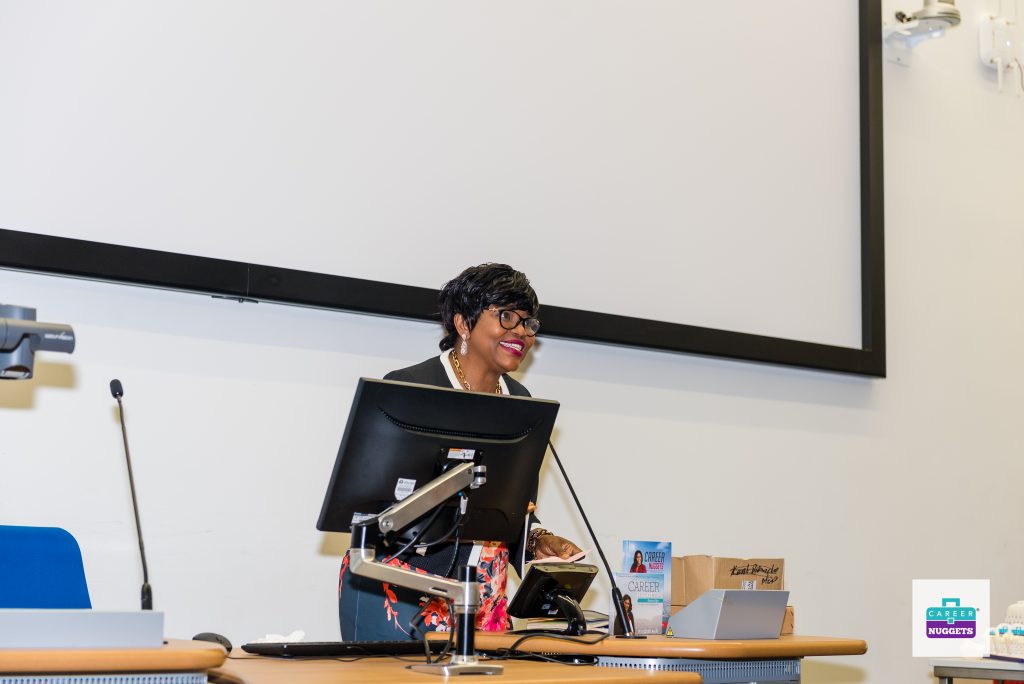 The event was made possible by our sponsors and exhibitors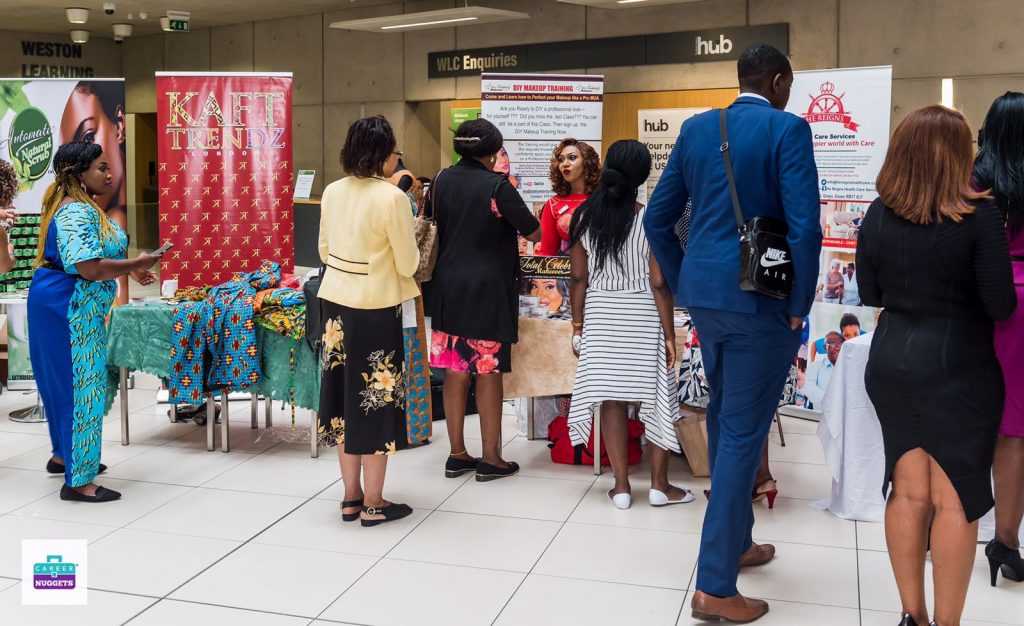 We had over 100 mentees…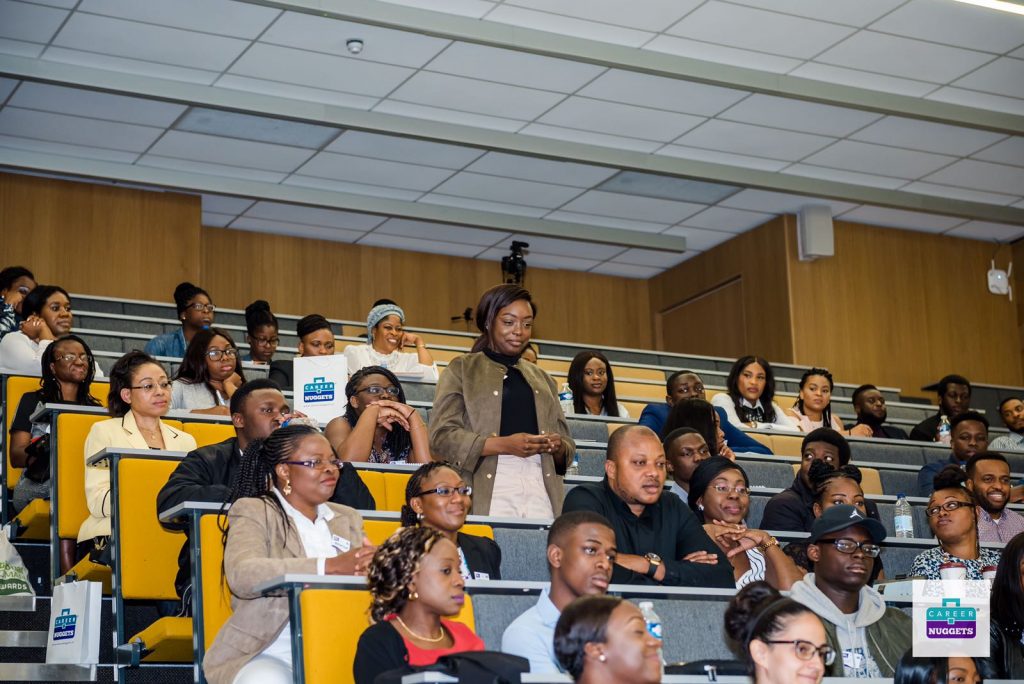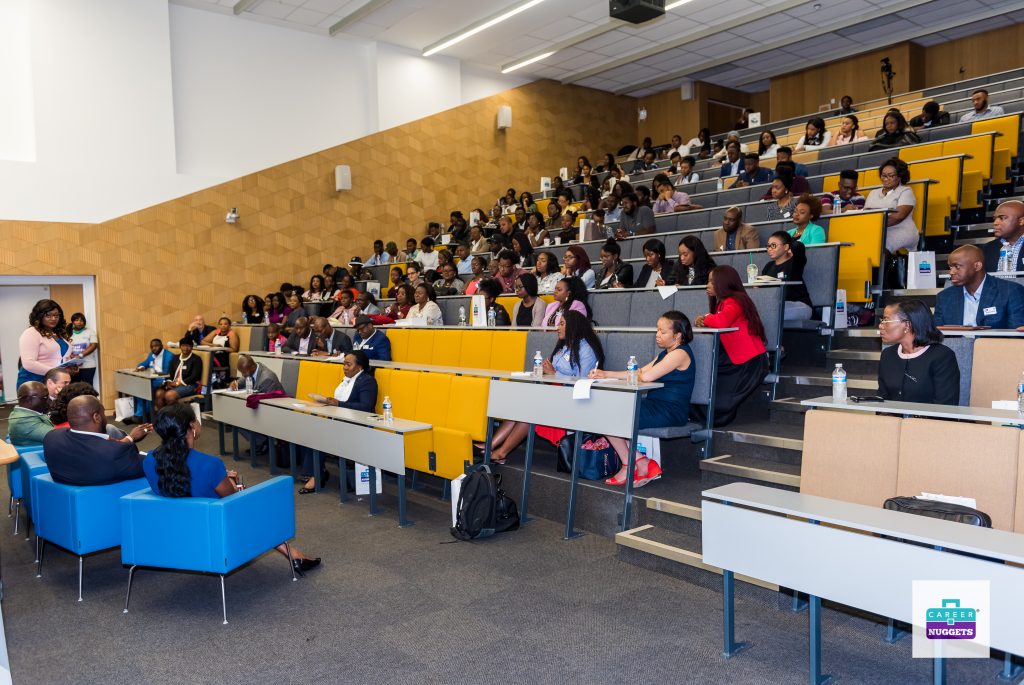 After the keynote speech, it was time to hear from our panel of five mentors. They shared nuggets of
information as well as answering questions from the mentors.
This was followed by the breakout sessions. Mentors were matched with mentees based on career goals and experience.
The breakout sessions were designed to give mentess one on one time with the volunteer mentees.
This one of a kind  event was organised by Morenike Ajayi, founder of Career Nuggets.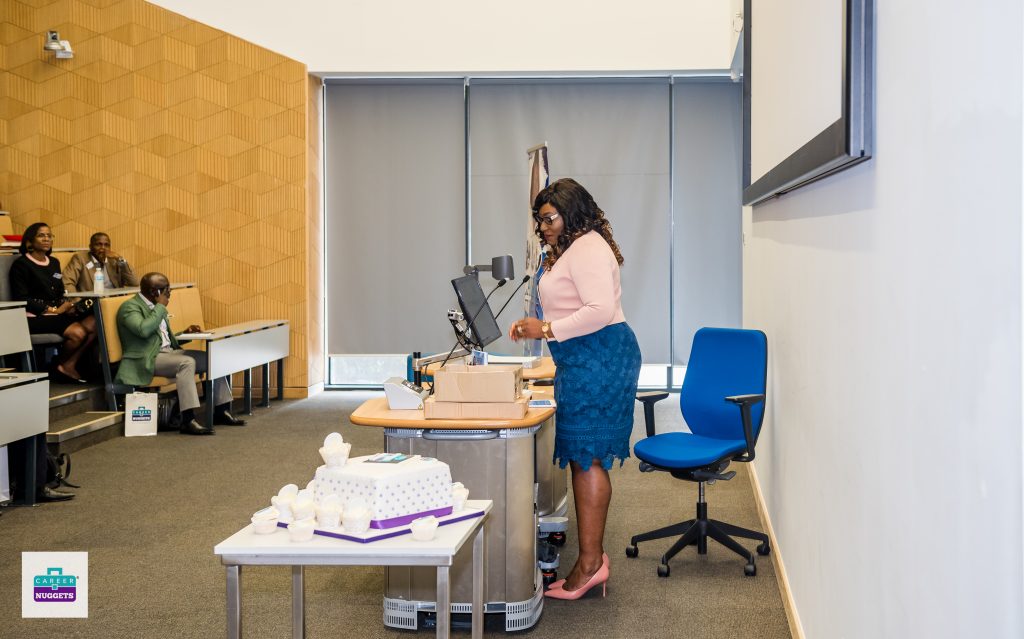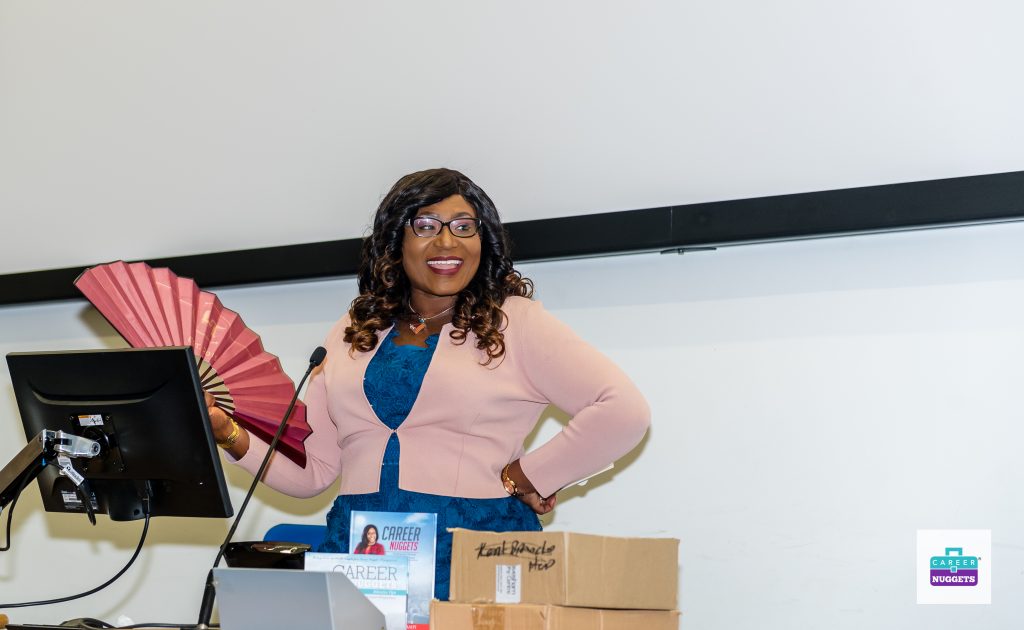 Supported by her husband and volunteer mentor, Kenny Ajayi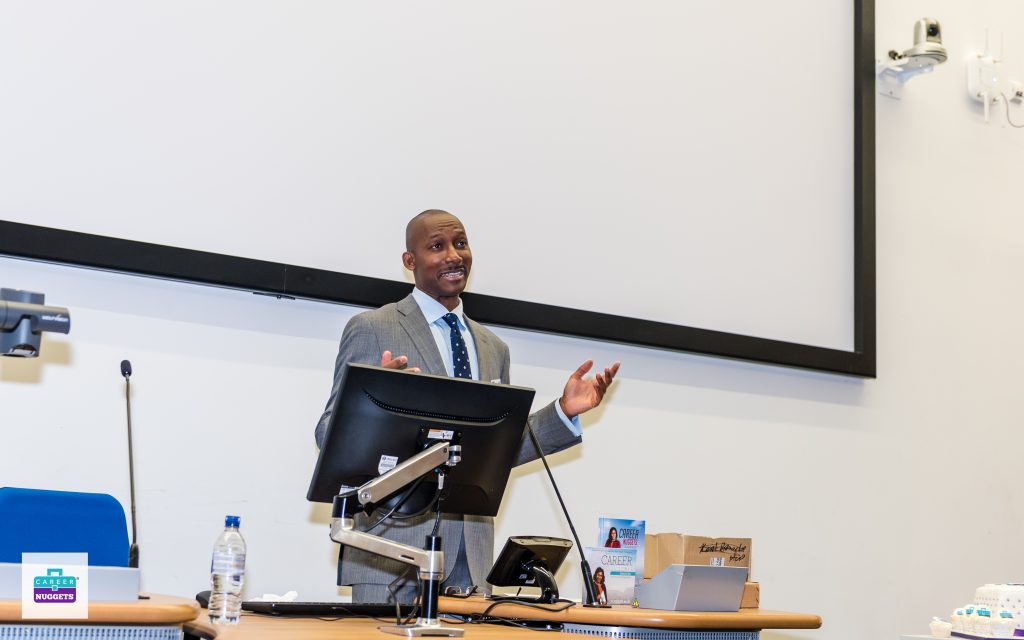 … Morenike, taking a short break during the event…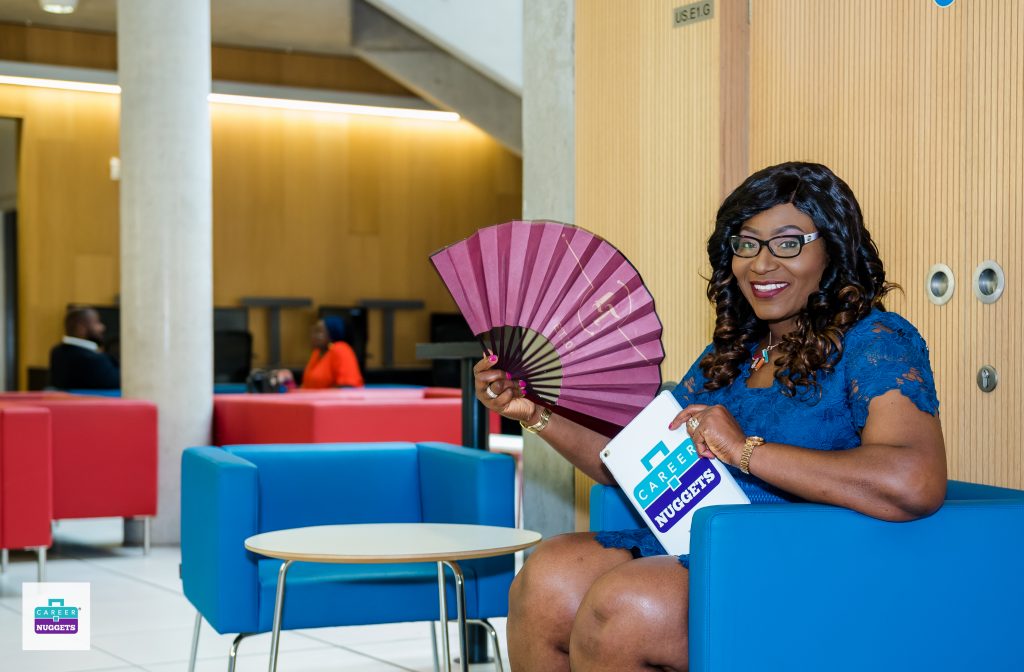 And not forgetting her team of volunteers…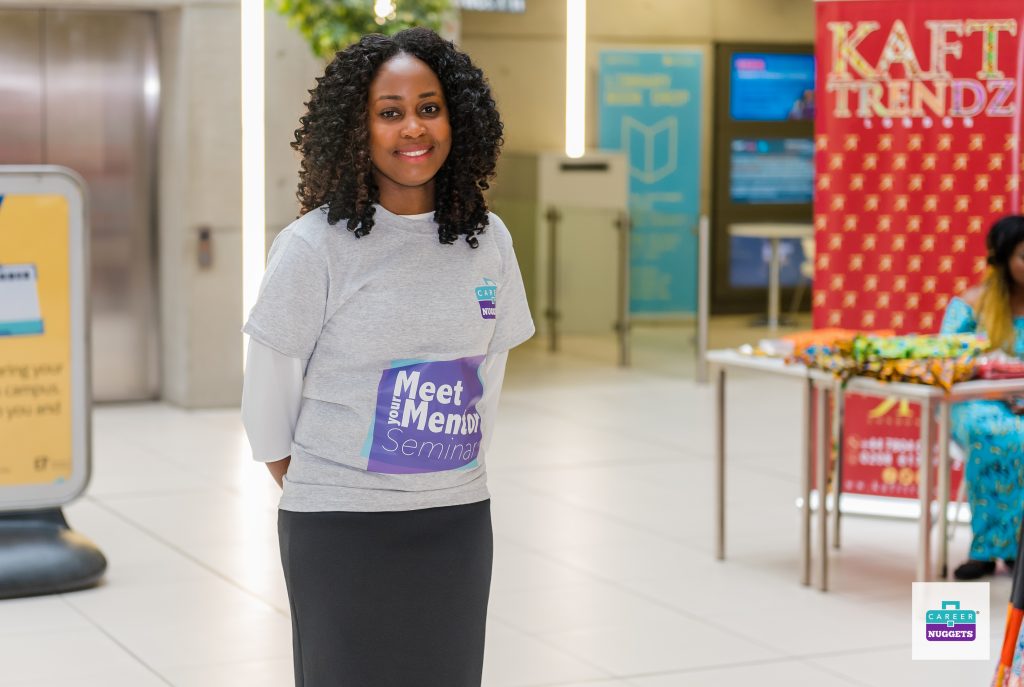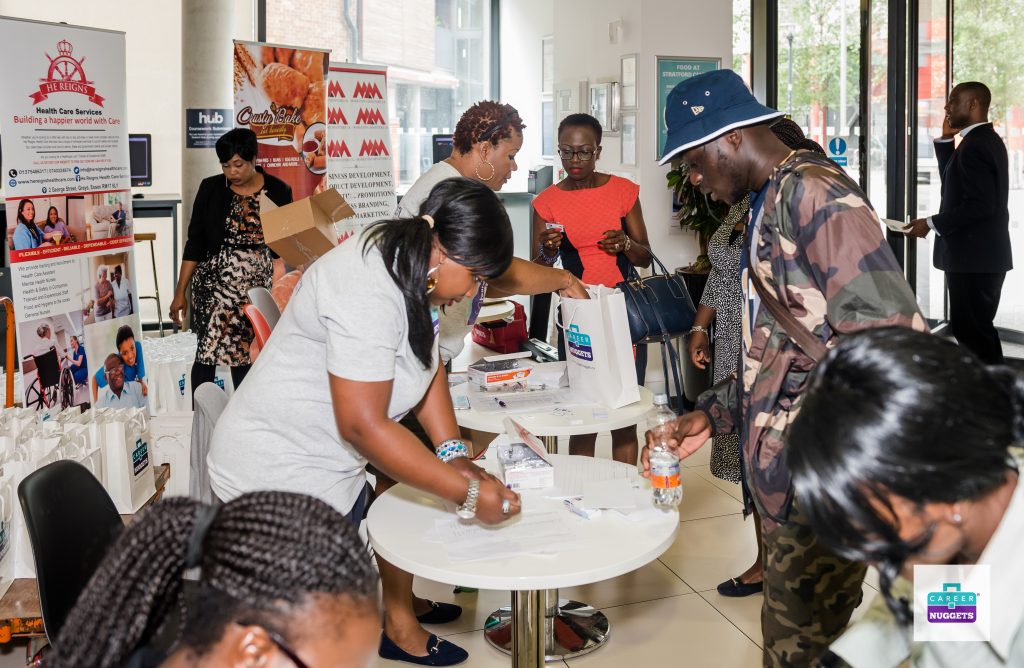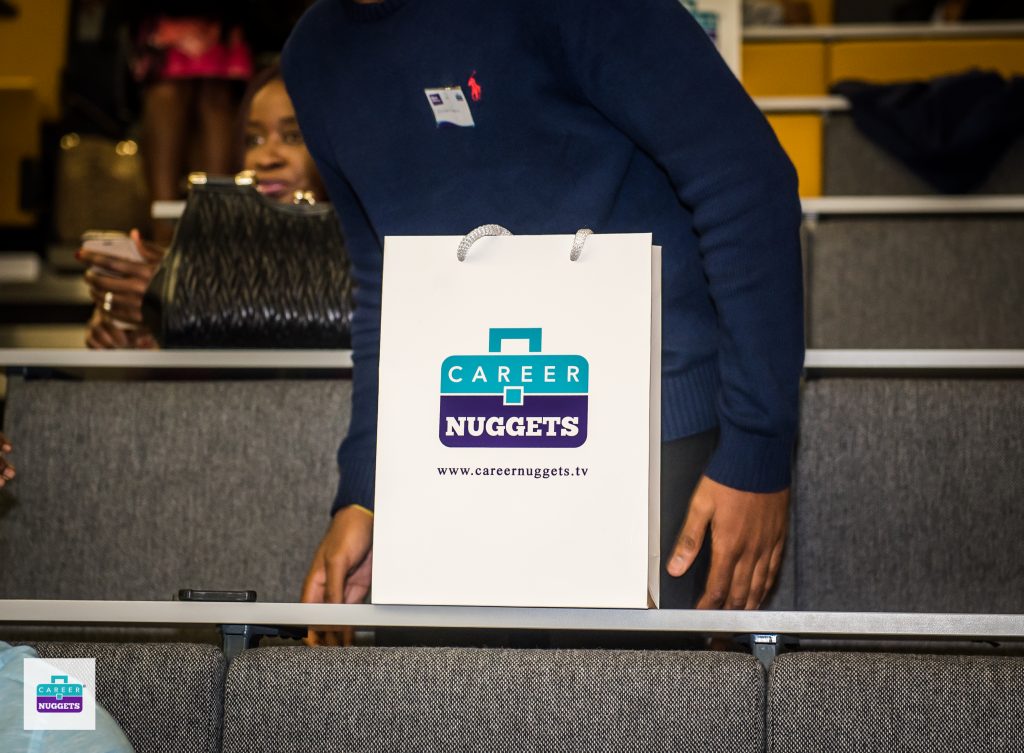 After the breakout sessions, it was back together for refreshments, photographs and networking including
cutting Morenike's birthday cake which she decided to share with attendees.
Photo credits: www.momentstudios.co.uk instagram: @momentstudiosuk fb: @momentstudios
More photos in the gallery below:
SaveSave