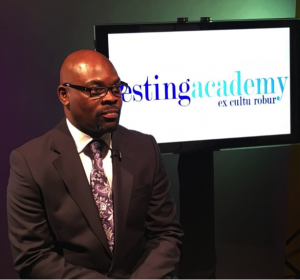 Demola Adesina
Although an Economist by profession, Demola is an IT Consultant by trade with a wealth of experience in business and technical solutions across a wide range of technology platforms. Demola is a subject matter expert within the Testing and Systems Quality Assurance field working predominantly for large corporations on complex transformation programmes.
He is an entrepreneur with interests within and outside of the Information Technology domain and currently sits on the board of companies both within and outside the UK
Demola is the CEO of Horatio Consulting Limited a UK based company through which he offers Testing and Systems Quality Assurance Consultancy, and resourcing (www.Horatioconsult.com)
Demola is also the founding partner and CEO of Testing Academy (www.testingacademy.com) specialising in training and creating highly skilled testing professionals to meet the increasing quality assurance and risk mitigation requirements of organisations across all spectrums of business and technology. Testing Academy has trained over 500 people till date.
An avid music lover and with a deep appreciation of the arts, He also continuously draws inspiration and pleasure from the works of various gifted persons whom he says continuously help to mould his appreciation of life and living. Outside of work and business, Demola throws his energy and weight behind charity initiatives of choice.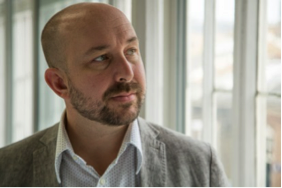 Ben Bradford
A little bit about me. I am the proud founder of BB7, an outstanding fire, security and continuity consulting firm. The firm advises Architects and design teams but also building owners and operators. We imagine new ways to mitigate risk within the built environment. Under my stewardship the firm has national coverage via five offices, and has/is working on some truly iconic buildings. The passion I have for my profession is unmistakable. Once again in 2015 IFSEC Global kindly recognised as one of the most influential people in fire. I wear my heart on my sleeve and speak my mind freely, I am both ambitious and driven but with a good heart and a sense of humor. I'm an optimist and crazy enough to think I can make a difference. For me it's not enough to simply practice Engineering or Risk Management, I aim to make a significant contribution to the development of these professions. I authored PAS 7: 2013 – Fire Risk Management Systems Specification on behalf of British Standards Institution and the plan is to move this to BS 8777. I'm heavily involved with the London Branch of Institution of Fire Engineers. I am their Marketing and Events Chair. I sit on both the FIA Fire Engineering and Fire Risk Assessment Councils plus a couple of working groups for the Fire Sector Federation. Turning to Security Engineering I founded the ISE a company limited by guarantee which seeks to become the Institution of Security Engineers. In May 2016 I will become the President of the Chartered Association of Building Engineers.
Funke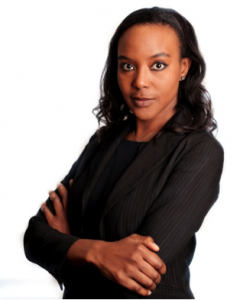 Funke leads the legal team supporting Roche's pharmaceutical operations in the UK, Ireland, Malta and Gibraltar.  Roche is the world's largest biotech company.
An award-winning solicitor and recognised legal expert within life sciences & healthcare, her expertise is listed in several international legal directories including the Legal 500 and the GC Powerlist. She won the Association of Women Solicitors' 2012 in-house lawyer of the year award, was recently crowned Career Woman of the Year (2015 Women4Africa awards) and has been an award finalist for Legal Businesswoman of the Year (Law Society – 2012), Legal Counsel of the Year (British Legal Awards – 2012) and Most Innovative European in-house lawyer (Financial Times Awards – 2014). Her team at Roche are triple award nominees for In-house team of the year, a first in Roche's history.
Importantly, Funke is a notable diversity campaigner within the UK legal industry, initiating and driving through a range of ground-breaking diversity initiatives within the industry. She has received national and European recognition for her diversity work, all of which is carried out in her spare time on a voluntary basis. She won the 2015 Positive Role Model (Gender) award at the National Diversity Awards to recognise the impact of her gender equality work and was shortlisted for STEM Leader of the Year (2015 Black British Business Awards) and Inspiring Member of the Year (2015 Inclusive Networks Awards). She won the Outstanding Woman in Professional Services award (2015 Precious Awards). In addition, she was named as one of Brummell magazine's top 30 inspiring women champions of diversity (2015).
Speaking regularly at legal and diversity conferences in the UK and abroad, Funke provides free, motivational talks and advice to school students as part of Speakers for Schools and supports University students as a Professional Ambassador for Aspiring Solicitors (an organisation devoted to breaking down entry-level barriers for solicitors from under-represented groups). She is also a Champion for both the Women in Law London network (supporting the pipeline of women lawyers) and the First100 Years Project (celebrating 100 years of women lawyers in the UK).
She is an experienced and expert mentor and sponsor and a proud working mother to a 12 year old son. Juggling the demands of career and home is a constant challenge and Funke advises working mothers on how best to achieve life balance. She was recently nominated for 2 awards recognizing her efforts as a single mother.
Uche-Oti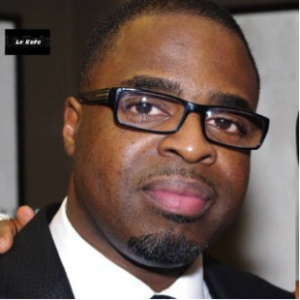 Uche Oti is a consummate professional, a fearless visionary and a grounded family man. For a decade, he has lead in the discipline of analysing business processes and systems, enabling business modelling for integration with technology and bringing healthy synergy to organisations across industries. The versatility that he has always brought to the 'table' has been to observe patterns where most would have over-looked and offer insightful perspectives. Over the years, he has held various lead positions in Business Analysis, IT Management and currently, is the Practice Head for Business Analysis at Hunter MacDonald; a leading IT Delivery and Services organisation in the United Kingdom.
A few years ago, he partnered with his wife, Ify to birth Key base Consult; a hands-on IT and Management Training Academy with consulting focus. Together [with Ify], at Keybase, they are building a fellowship of IT professionals of the highest calibre placed in business like: VISA, Vodafone, HP, BBC, BP, CQC, HMRC, Shell, New Look, Mercedes Benz etc.
 Uche's nearest and dearest will tell you that he has a passion for mentoring, empowering and community development but at the heart of the gentleman's existence is 'unearthing the very best' in the people blessed enough to be around him.
 Uche and Ify two children: Dozie is 16 and Chizara is 10. They are a very closely knit family and enjoy travelling together.
Tessy Ojo, CEO, Diana Award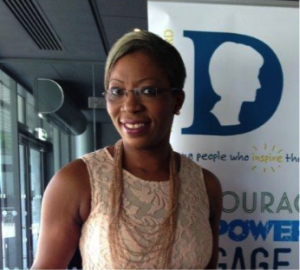 Tessy Ojo is the Chief Executive of the Diana Award – the only charity that bears the name of Diana, Princess of Wales. The charity benefits from the support of The Royal Highnesses, Prince William and Prince Harry, as well as the UK Prime Minister as a Patron.
Tessy is passionate about engaging young people in social action and helping them reach their full potential. She is an inspirational speaker and regularly consults and comments on issues around youth participation, charity growth, diversity, women in leadership and other social issues affecting young people.
With over 15 years' leadership and management experience, Tessy has led the organisation through a significant period of turnaround to ensure increased and diversified income streams ensuring long term sustainability.
As CEO, she is responsible for the overall strategy development and implementation, sustainability and development services for the Diana Award; both in the UK and International. Alongside this she leads the relationship management with key supporters and affiliates.
Prior to joining the Diana Award, Tessy worked in the corporate sector for over 10 years and helped to implement the robust operational planning systems for IBM UK, Borders UK and more.
Today, alongside leading the Diana Award, Tessy is on the boards of two charities and sits on the governing board of a chain of academies in London. Tessy is a fellow of the Royal Society of Arts, a member of the Institute of Directors, a recipient of various Awards recognizing her outstanding contribution to the wellbeing of young people including an Excellence Award from Eva Longoria's Global Gift Foundation.
Tessy has a first degree in Biochemistry, an MBA in Third Sector Management and a post grad diploma in Counselling. She is married to Stephen and has two teenage children and enjoys cooking in her spare time.
Olu Olanrewaju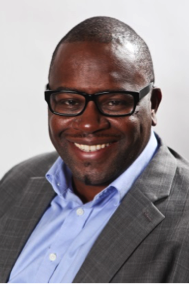 Olu Olanrewaju is currently Executive Director Communities and Neighbourhoods responsible for East Thames Housing group. East Thames is a non for profit business, with turnover of £140m and assets worth £1billion, develops 450 homes annually and owns over 17000 homes including part of the Olympic village in East London and Essex. Olu is accountable for the activities of 600 employees covering care and support, housing management mixed tenure operations, revenue collection, and management of the Olympic village, maintenance and asset management, and socio- economic regeneration. Until he joined East Thames group, he was Managing director at Genesis housing group, one of the largest housing groups in the UK and before that he was the Managing Director of PCHA- the largest subsidiary of the Genesis housing group. 
He has over 25 years' experience working in the housing industry in the UK, working in senior positions with responsibility for major business functions which have included residential and commercial development, housing finance, housing management, major regeneration of neighbourhoods and maintenance operations and facilities management, across the country.
He has successfully led small, medium and large organisations at Chief executive and managing director level leading on significant culture change programmes, organisation turnaround and merger integration. 
He has held several board appointments, including at East Thames Housing Group where he was Vice Chair. He is currently the Chair of Inquilab Housing association. He has been an active member of the National Housing Federation, and spent a period there on its board. Olu is a member of the Royal Institution of Chartered Surveyors, and has an MBA from Kingston University. He is currently attending a Directors programme at Cranfield University.
Teresa Esan MBE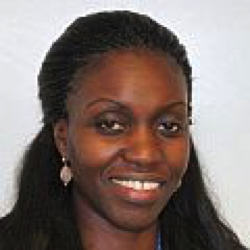 Teresa has worked in the field of Education and training for over 20 years and is currently employed as a Director of Employability and Employer Engagement at City and Islington College, where her remit includes Business Development and overseeing programmes training the unemployed; apprenticeships and up skilling staff in the workplace.
Enabling people to bring about positive change in their lives and careers is something Teresa is passionate about and has extensive experience of , ranging from supporting pupils excluded from school to training those affected by redundancy
Her service to the Further Education sector was recognised in the Queen's New Year Honours list in 2011 where she was awarded an MBE.
Teresa is married to a General Practitioner and they have three children together.  
Yinka Akanji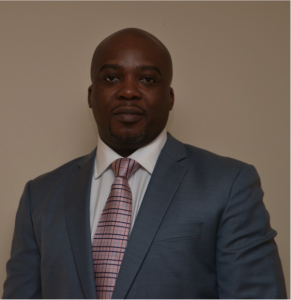 Solution Architect
Yinka is a self-motivated and driven solutions architect with over 15 years of delivering architecture initiatives, developing eCommerce solutions, supporting business strategy, improving business unit efficiency and reducing technology costs..
Yinka has a BSc Electrical Engineering followed by Post graduate in Information System Design and started his career as an analyst developer creating business applications for finance, media and numerous other sectors.
He has been part of numerous start-ups, mainly around internet based services providing technology strategy and leadership.
He's worked in the UK, India, USA, Nigeria and UAE in very innovative and highly visible industry sectors.
Yinka loves technology and ensures that the solutions he provides are best of breed and bring value to the business. He provides technology leadership to junior, senior software engineers and organisations that are going through business transformation.
Bernadette Thompson, Senior Diversity and Inclusion Manager, HMT
Bernadette currents works at Her Majesty's treasury as a Senior Diversity and Inclusion Manager, after leaving a very successful role as Equality and Diversity Manager at the Legal Aid Agency, where she was responsible for developing and rolling out the diversity strategy for the c1500 employees within the Agency.
Bernadette joined the public sector in 1995 and has worked at Enfield, Islington and Lewisham Borough councils in the space of Debt Recovery; in the Civil Service she worked in various positions within the Legal Aid Agency where she was responsible for managing the operation of the organisations Civil, Criminal and supplier debt portfolio.
Councillor Afolasade Bright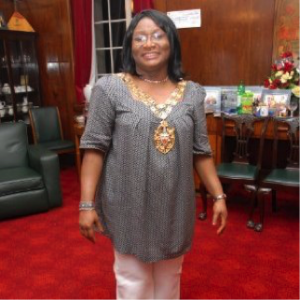 Afolasade Bright has been involved in British politics for over 15 years as a Mayor and Councillor in two different Boroughs. She became Civic Mayor of Hackney in 2006, the first African and certainly the first Nigerian in the borough to hold the office and deputy Mayor respectfully. Prior to becoming Mayor she was elected as the Chair of Hackney Labour Group and Director of Hackney Homes. Amongst many commitments, in Hackney & Barking and Dagenham she chaired meetings of the full council, Trustee of many organisations, serves as School Governor and Honorary President of Age Concern UK. She was recently appointed as Women and Equalities Champion for the borough of Barking and Dagenham. Sade is a member of the prestigious London Mayor's Association.
She is Fellow of the Chartered Institute of Personnel and Development and holds an LLB (Hons) and Masters in Employment and Human Resources Management, having worked in local authority for over 18 years in various senior management roles before she left to start an Education/HR consultancy – Bright Futurez with her husband Pastor Gbolahan Bright MBE. Cllr Bright is also a Pastor of the Redeemed Christian Church of God and is happily married with three children.
Cllr Sade Bright is an Author of a book titled, Dream Big: Stretch Your Boundaries. "The book was carefully crafted to uplift and support the belief that you can achieve all you had considered impossible. It will allow you – the reader the strength to define who you wish to be and equip you with the required tools to live the life of your dream". She is the founder and president of Sapphirez women's organisation and The Pennu – older people's charity. She has received several awards both in the UK and abroad and was voted as "Councillor of The Year 2006" at the Gathering of Africa's Best – GAP Awards UK.