18 years ago my husband and I moved into this house where we live today.
When we moved in,
 

we planted two apple trees.

 
As I write this, today was the first day I ate their fruits. 18 years later! our trees took 18 years to give us fruit!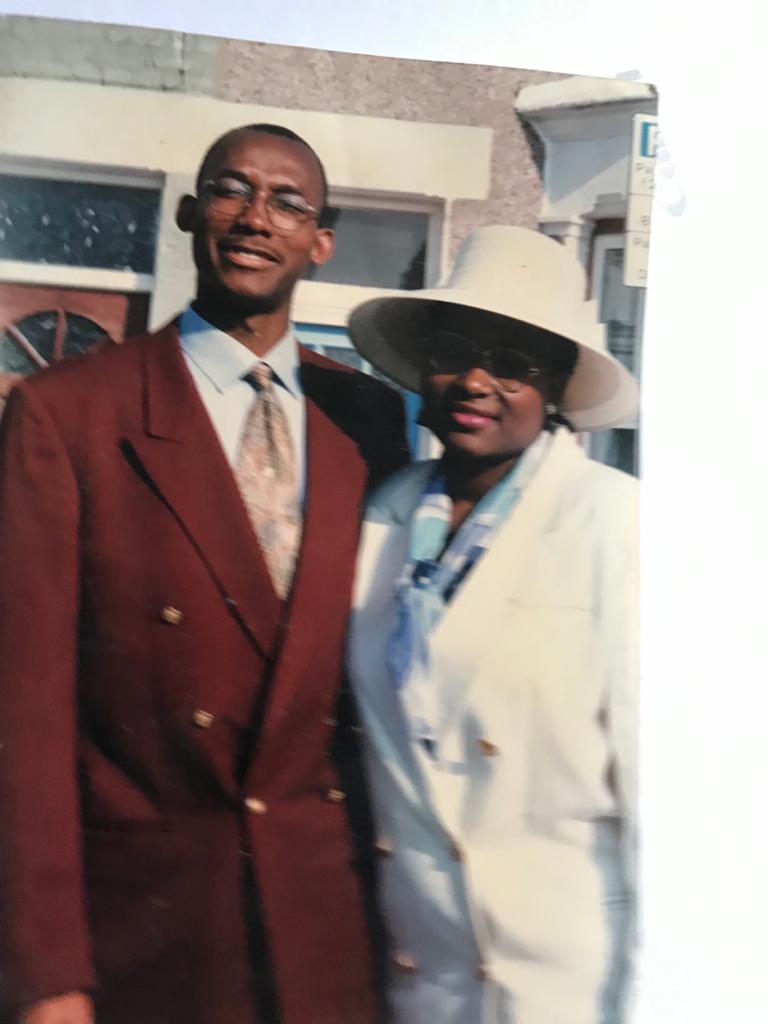 When we planted the trees they grew up to a point but year in year out, they never (and I mean NEVER!) gave us fruit.
Then all of a sudden, this spring, something changed.
We began to see some buds and now as I write, one of the trees has a full crop of apples and the other is also budding. We now have so many apples that I have started sharing with my neighbours!

As I sit with my coffee enjoying a delicious apple pie made by my neighbour (with the fruit from my tree!) I started thinking about this mystery.
Why did our trees take so long to bear fruit and what can we learn from this?
18 years for a tree to bear fruit. There is a lesson to be learned here and I want us to think it through.
Here are my thoughts…
Dont Give up.
Many of us have had one thing or the other that is taking longer than normal to happen or a problem that it taking too long to resolve. I myself am not a stranger to delay – I know waiting…We waited for 14 years before we had our son… but that's another story for another day. (smile)
Sometimes you may have identical circumstances and qualifications to someone else but they seem to be further along the road than you.
However, you must remember that your journey is your journey. Do not compare yourself to anyone else. Your time will come.
Delay is NOT denial
There is something to be said for persistence.
In the 18 years of having those trees in our garden, we didn't just leave them there. We kept tilling the ground, when we watered other plants, we watered them as well. Every so often we would turn over the soil and reseed or relay the grass.
If you have a skill or a qualification, don't just let it lie there dormant or allow it to die. Find ways to refresh the skills, update the qualifications or find ways to keep practicing. If you hope to be an asset to an organisation  you need to keep developing your skills so that you stay fresh and stay ready. 
Just know that your efforts are never wasted, even if you don't see results right away.

 
You have the potential for greatness
In all those 18 tears when the trees were fruitless, they still had the potential to bear fruit. 
They always had the ability in them all along. What you need is already inside you. Think about it. You have the drive, the character, the willingness, the ability. You have all you need in you and you may just need to add water, dig out the poor mindset, fertilise your ground with new ideas and get around people that will push you to grow.

Be consistent and Persistent
I have had several success stories from the current Accelerate group and the theme I keep hearing from their testimonials is how they were successful because they kept showing up consistently and persistently.
Even if you are waiting, dont be idle, stay plugged in, stay hopeful. Keep investing in yourself and in your relationships.
Wait actively. 
If you are looking for a job, keep applying for positions no matter how many rejections you get. Many of the successful people I know applied for dozens and even hundreds of jobs before they got hired – myself included. We all have to start somewhere.
No condition is permanent
When your condition is long-standing or stagnant, sometimes you just need a trigger or a catalyst – where you try something new or connect with a mentor or change your approach and that could be all you need to break through to the next level.
For instance, it was not long after digging around the apple trees and laying new soil and grass that we saw our first fruits. This may have been the final trigger they needed to start producing.

I also discovered something I never knew before about apple trees.
Did you know that apples trees do not flourish in isolation?
We had two trees growing side by side and it is now apparent to me that one needed the other to grow. That may also explain why one had a full crop of apples while the other is still in the budding phase. From this I gleaned three truths:
1. Do not compare yourself to others around you. Everyone has their journey and everyone is growing at their own pace. If it happened for them then it can certainly happen for you.
2. Encourage and celebrate the success of others because your own time is coming
3. No man is an island. We need each other. We need our mentors, peers, team members and a community like Carer Nuggets which is full of like minded people so that we can support each other and pull one another up and network with each other.
And I just thought of something else…
What if the person close to you is working against you or opposing you?
This might still be just what you need to grow. You can use that negativity as the fuel that pushes you to go faster or harder or dig deeper. That might be the just the thing you need to push you further and higher. Perhaps you would not even go as far or as fast if that opposition was not there pushing you to get better.
Jut food for thought…

So as As I sit here enjoying this apple pie  and contemplating these life lessons, I wrote this note to encourage you not to give up. 
Keep standing. Keep growing, keep applying for those jobs, keep developing your  professional skills, keep networking and giving value to others.  
Dont uproot those precious seeds you have already sown even if it is growing slower than you planned.

 

Don't abandon that project just yet even if you are not seeing immediate results.
As the bible says "Do not cast away your confidence which has great recompense of reward…"
Remain consistent and persistent, knowing that you will soon have something to show for all your efforts.
If Kenny and I had given up on our trees, I would not be sitting here sending you this note of encouragement (and eating this yummy apple pie)
I believe in you.
Keep showing up
Keep doing the work
Be patient
If you fail, bounce back quickly
If it feels like you are going in circles, check your map again then keep moving. 
It will be worth it in the end
Your success will come eventually. Some people may even think it's an overnight success but you and I will know that it had taken years of preparation and patience.
And when your fruit starts coming in baskets full and overflowing, don't forget to share it with the people around you.
I sincerely believe that the life you imagined will eventually become a reality that you can see touch (and eat!)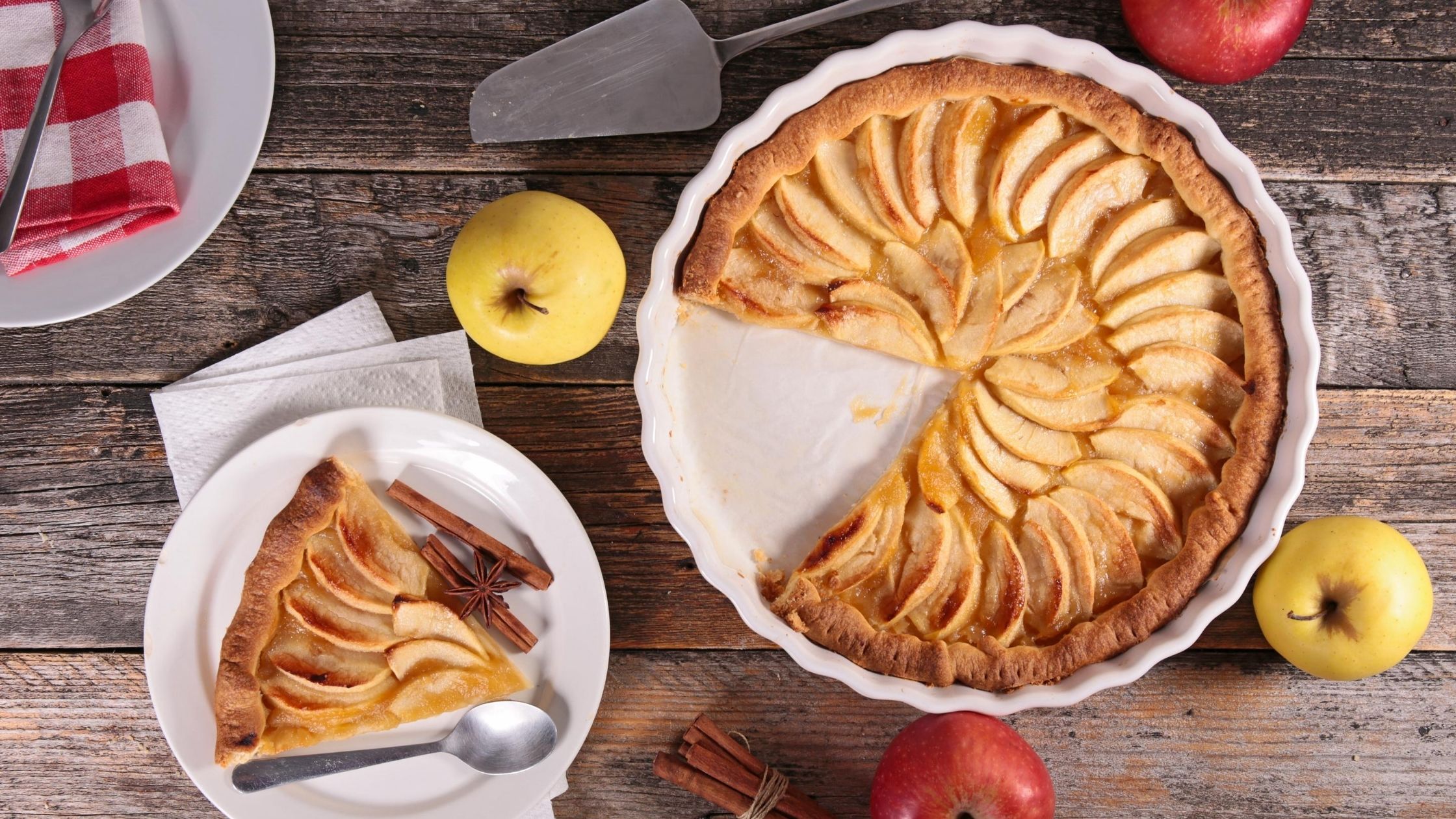 Those are my thoughts? I would love to hear yours… Share with me in the comments.